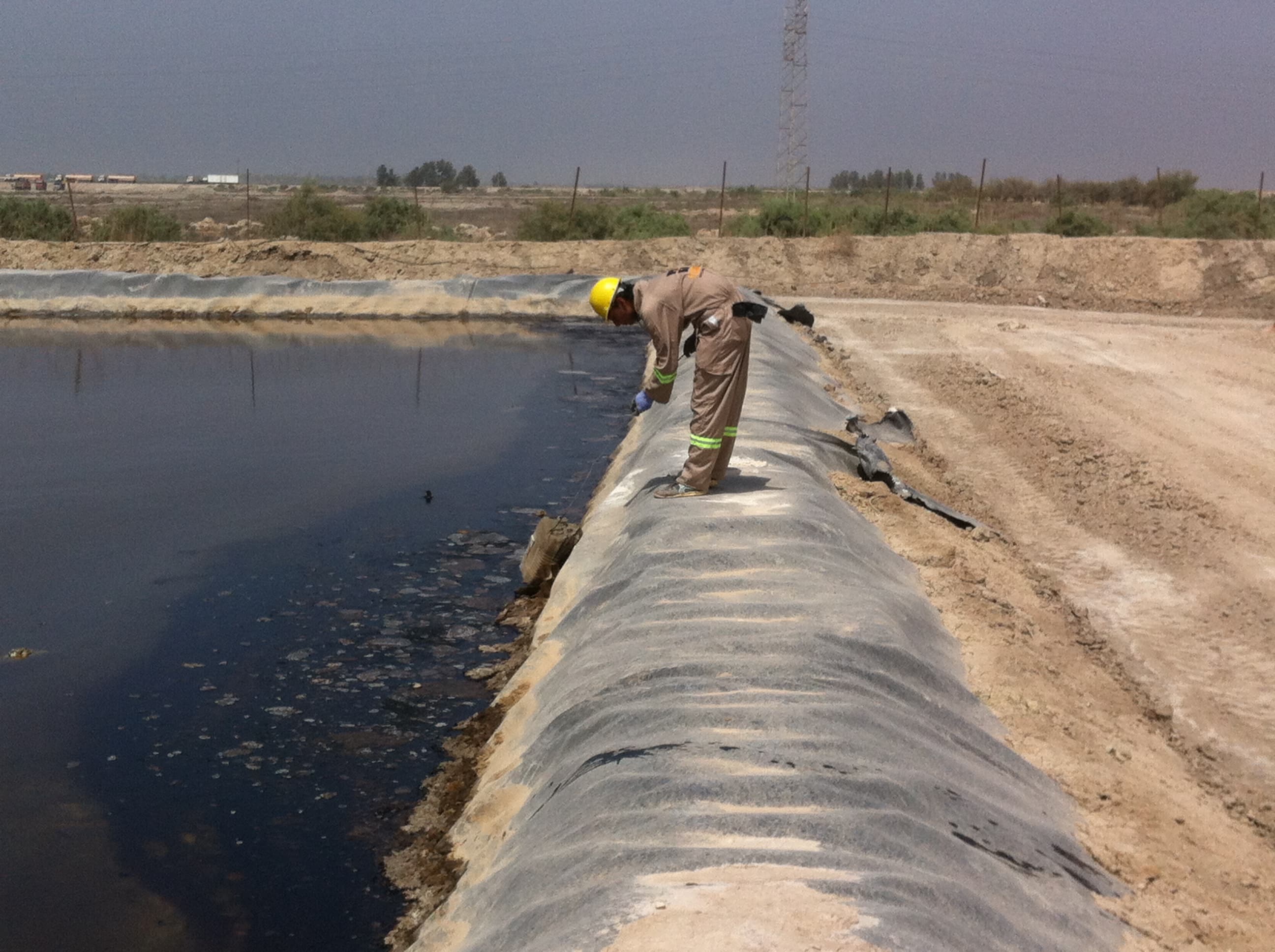 WASTE MANAGEMENT
AT FCO GROUP, WE SPECIALIZE IN INDUSTRIAL RECYCLING AND THE HANDLING OF.
Waste water treatment
Shale waste services
Sludge & soil disposal
Used oils
Contaminated fuels
Pipeline fluids
Natural gas condensation fluids
Hydrocarbon liquids
Refurbishment of oil field drums
Organization of all steel and metal for subsequent recycling by third parties
WE UNDERSTAND DRUM DISPOSAL SERVICES:
Antifreeze
Used Absorbents
Batteries
Contaminated Soil
Light Bulbs
E-wastes
PCW Waters
Paint Wastes
Waste Chemicals
Waste Fuels
Empty/Residue Drums
Used Grease
Used Oil
Used Rags
Under authority of the Iraq Ministry of Environment,

FCO GROUP

has a designated waste disposal site, handling used and expired chemicals, acid and contaminated oil. With supervision by the Iraq Ministry of Environment, hazardous waste will be received at our designated disposal sites where it will be analyzed to identify its status and determine the disposal method. We will then open a specific disposal pit which will be lined with a clay / soil compacted base and polythene sheeting – sealed to prevent seepage. Chemicals in their drums will then be placed in the pit and buried in soil.

Bioremedial Disposal Used and contaminated oils will also be tested then emptied into a fully lined pit and mixed with soil and active microbes which break down the oil. The mix will be tilled every week for a period of 10 weeks until the oil has been broken down. A new batch will then be added or the pit will be covered, depending on volume. Oil filters will be drained, washed then crushed before sending for recycling. The oily residue will be interred in the waste oil pit.
LANDFILL DISPOSAL
Our landfill network, experienced people and best-practice implementation deliver the most cost-effective solution for reducing the long-term liability and risk associated with oilfield waste disposal.
OUR LANDFILLS OFFER SAFE, LONG-TERM DISPOSAL FOR:
Organic and inorganic contaminated soil
Drill cuttings, oil and water based
Sulphur impacted soil
Reduction of solid waste
HOW OUR LANDFILLS WORK
Our landfill cells meet and exceed the industry standard by incorporating these design features:
Cells constructed and approved for disposal of waste
Multi-layer containment barrier consisting of a high-density polyethylene liner for primary surface run-on and run-off controls
Leachate collection system
p>